About our hotel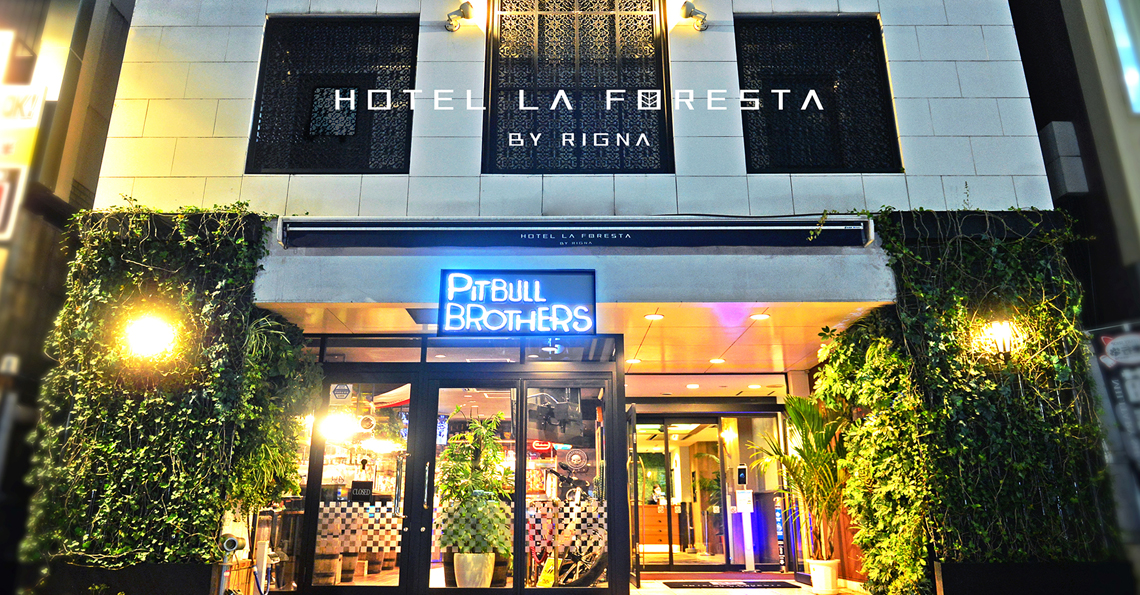 Themed around the concept of an urban oasis surrounded by trees and greenery, guests who step into the woods from the European casual entrance are greeted by a stylish space with furniture and an interior design that takes advantage of natural textures.
Our guest rooms place wood on a pedestal through their cabin motif, soft creases and clean linen.This creates a simple, heart-warming and relaxing space where it is possible to enjoy the richness of the forest.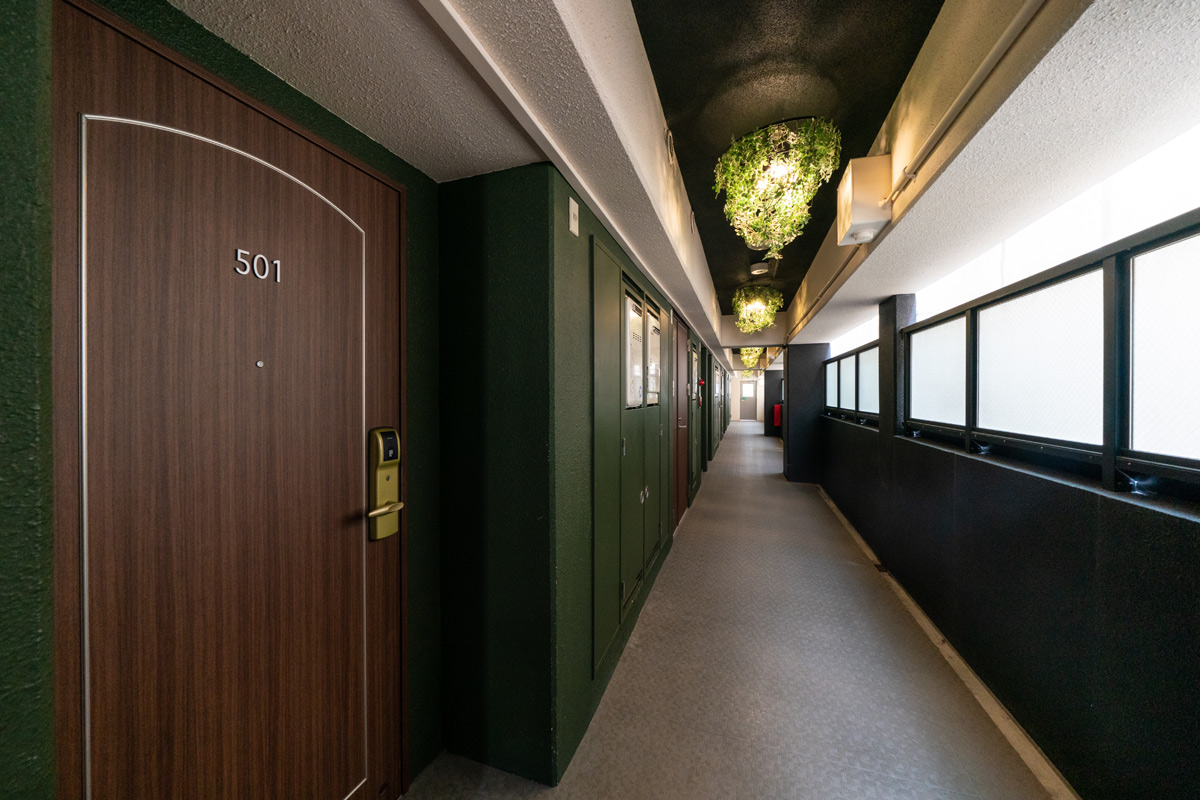 he hotel's outdoor, apartment-like corridors create open, easy-to-ventilate spaces, making them effective and popular in terms of infection control.
We are also proud of the fact that the entirety of the hotels' rooms feature individual air conditioning.

While both our building and guest rooms are on the small side for a hotel, they have been devised with a focus on design and functionality.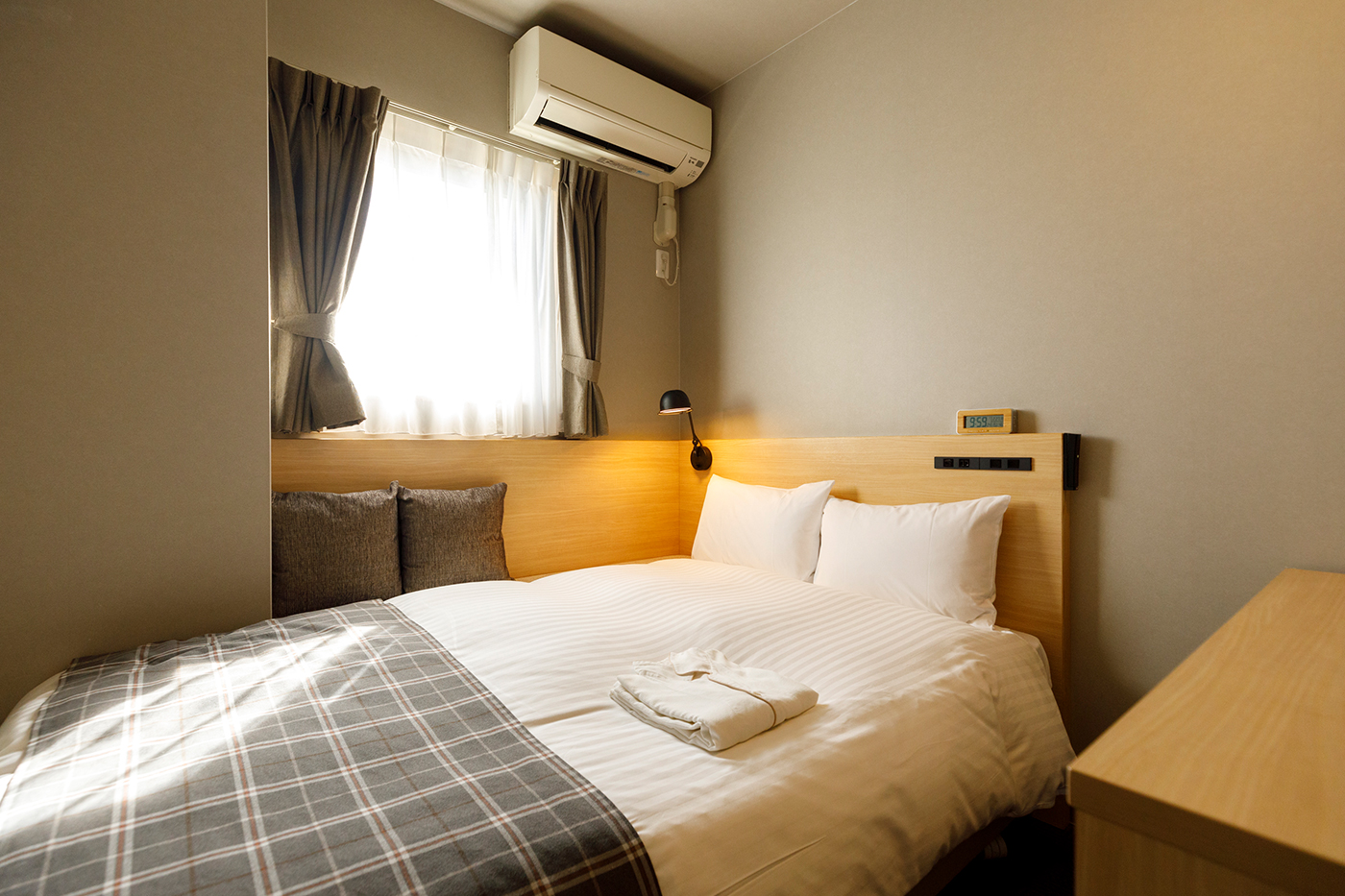 The guest rooms are small, but ingenious.
For example, the bedsides have bench sofas of the same height as the beds installed and surrounded by a board, without leaving any gaps.This allows the bench to be integrated with the bed, making it possible to use as a double bed.
It also acts as a bed guard for families with young children.
Of course, it can also be used as a sofa facing the TV.