INFORMATION
Infection prevention and hygiene management efforts
We put the health and safety of our guests and employees first. As such, we are taking the following measures to enable our guests to use our premises with peace of mind.
We appreciate your understanding and cooperation with these.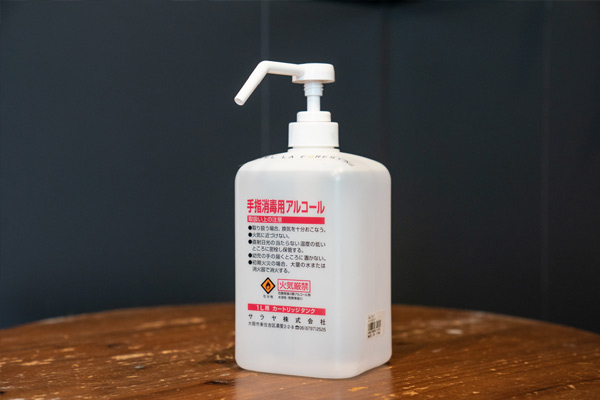 Alcohol disinfectant
Alcohol disinfectant is installed in the lobby. Please disinfect your hands when you enter our premises.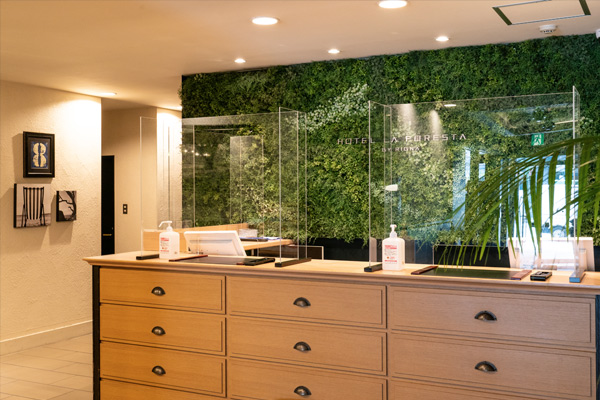 Acrylic Partition Installation At The Front Desk
Acrylic partitions have been installed at the front desk to protect against airborne droplets.
---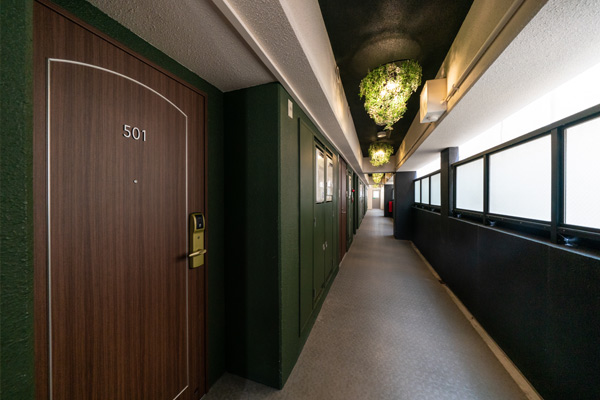 Ventilation is very good in our outdoor corridors.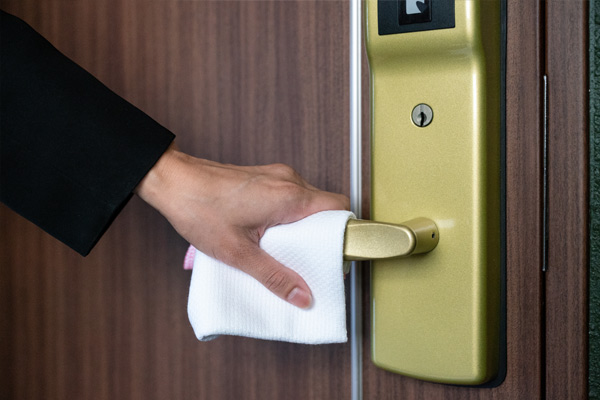 Disinfection work in public spaces
We are working to enhance the hygiene of our spaces by regularly using alcohol disinfectant to wipe the lobby, front counter, elevator and other areas that come into contact with hands.
About room cleaning
We thoroughly ventilate and disinfect the guest rooms when cleaning them.
---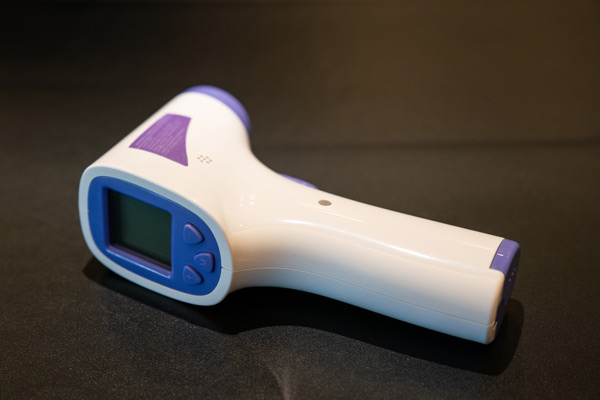 Checking the physical condition of our guests
At check-in, all our guests' physical condition is checked, such as through temperature measurement.
If you feel unwell during your stay, please contact the front desk immediately.Depending on your symptoms, we may transfer you to other hotel facilities to prevent the spread of infection. We thank you in advance for your cooperation.
Staff health management and infection prevention measures
All our staff members check their temperature and physical condition before commuting to work.In addition, all our staff members wear masks, frequently wash their hands, gargle and disinfect their hands with alcohol.
---
All our staff members will do their best to ensure that our guests can stay with peace of mind.
We look forward to welcoming you.